Indigo Quest
Controls
Move: Arrow keys or WASD, move UP to Jump. Mobile: touch the right side of your screen and move your finger to control a "Virtual Joystick"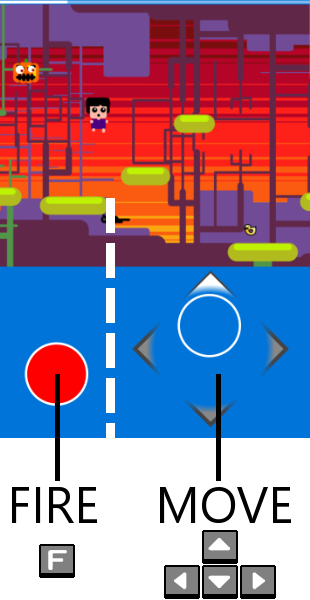 Fire: Press "F", "M", "Space" or "CTRL" to shoot. Mobile: tap on the LEFT side.
Pause: Press "P" to toggle pause. Auto-pauses if you switch to other windows. Mobile: move (joystick) to resume
About
This is a minigame I made in the context of the "broken telephone" website Drawception, some references (e.g. the Ducks, its currency) might sound obscure.
Mini-game
Some Drawception panels are at risk of being forgotten. Your task is to save these panels from being lost forever!
For a good score, try to reach the end while maintaining your health, taking down enemies, and saving some ducks along the way!
Credits
The game was 100% inspired by the style of IndigoSquare.
She also took part in this project by contributing in game design, decisions, and ideas as well as drawing all the enemy sprites, store icons, and backgrounds.
All the rest is dynamically drawn by the AI of the game trying to imitate her brilliant art.
The development process took us more than 3 months!
Code by Heracleum.